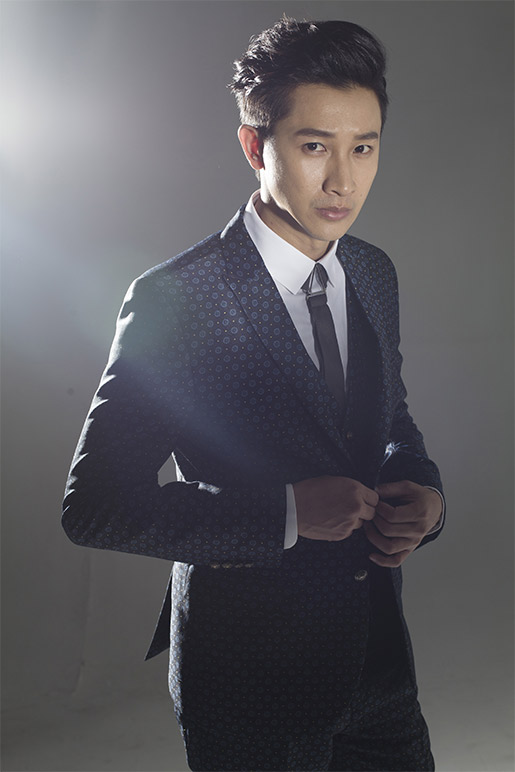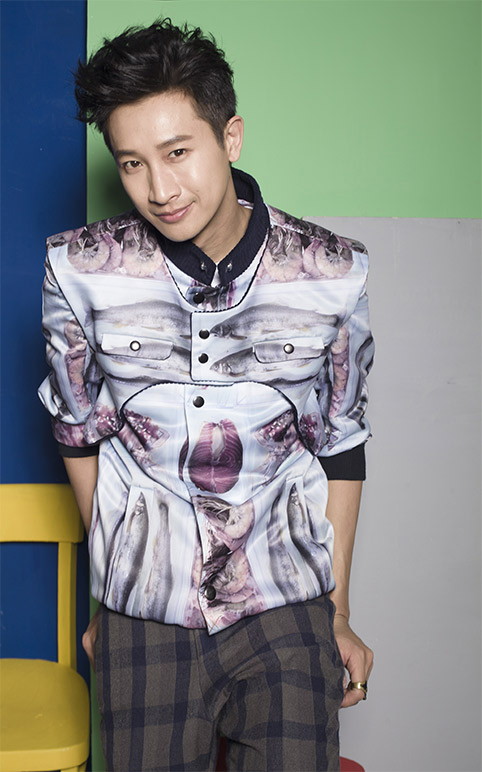 About Darren
Actor / Singer-songwriter / Graphic Designer

Darren Chiu, a graduate of RMIT (Sydney, Australia) with a degree in Graphic Design, began his acting career in 2004. Chiu joined the JVR family in 2009 to be a part of the Taiwanese pop duo "The Drifters" with fellow graphic designer Yannick Yang. The group released their eponymous album "The Drifters" in March 2010.

Darren has starred in numerous dramas, commercials and music videos, including "Invaluable Treasure 1949", "A Good Wife", "Fabulous 30/Love In The House Of Dancing Water", "The Love Song", "Rock Records In Love Series #12", "Heart of Steel", "All in 700" and "HARU", in which he also sang two of the songs in the official soundtrack. Darren has also starred in movies "The Rooftop", "27°C- Loaf Rock" and "Secrets in the Hot Spring".

TV Dramas
2021 "Make A Wish Miss Xianqi"
2021 "The Ferryman: Legends of Nanyang"
2021 "Girl's Power 2"
2020 "Luo Que"
2020 "The Little Nyonya"
2020 "U Motherbaker"
2017 "Attention, Love!"
2017 "Brave Heart 2"
2016 Lead actor in "700 year-old journey"
2016 Rock Records In Love - Ep. 12 The Price of Love
2016 Lead actor in drama "The Love Song"
2015 TV drama "HARU" as Miyamoto Tsuyoshi
2015 TV drama "Heart of Steel" as Gao Ming
2014 TV drama "Fabulous 30 / Love in The House Of Dancing Water" as Lin Wei-Zhong
2014 Lead actor in Videoland TV Movie "The Accidental Robber"
2013 TV drama "A Good Wife" as Shang-en
2012 TV drama "In Between" as Cheng Xiao-yu
2011 TV drama "Inborn Pair" as Wang Zi-ang
2011 TV drama "Way Back Into Love" as Zhi-wei
2011 "The Next Magic"
2011 TV drama "The Invaluable Treasure 1949" as Yang Zhe-xi
2010 "Pandamen" as Special Force (Directed by Jay Chou)
2012 "Mulan on the Run" as A-mao
2008 "Police et vous" as Norman
2007 "Kendo Love" as A-Ze
2005 TV Drama "Ping Pong"
2004 TV drama " Bullet"
Movies
2020 "The Bookstore after 10PM"
2018 "Secrets in the Hot Spring"
2014 "The Beauty" (Digital Release)
2013 "27°C – Loaf Rock"
2013 "The Rooftop"
2013 "The Harbor"
2009 "Z046"
2006 "The Song of Spirits"
2006 "Grey Area"
Voice Acting
2015 "Disney On Ice – Dare To Dream" (Chinese version)(as the voice of Eugene Fitzherbert in Tangled)
2011 Disney Movie "Tangled" (Chinese version)(as the voice of Eugene Fitzherbert)
2011 "SKIP ・BEAT !" Chinese Version (as the voice of Super Junior Dong-hae's character)
Spokesperson & Endorsements
2014-2015 THE 89 Brand Spokesperson
2013-2014 "Return of the Condor Heroes" Mobile Game Spokesperson
2013 Audi Q3 Commercial
2013 Taiwan Mobile Commercial
2013 ECPAT Taiwan Charity Ambassador

Commercials
COTTON USA, HeySong Sarsaparilla, Sparq ADSL, Mao Bao Washing Machine Cleaner, Master Kang Instant Noodles
Music Videos
Jay Chou — What Kind Of Man, Passer-by, Hong Chen Ke Zhan, Rain All Night, The World Not To The End, Enchanting Melody, Shan Hu Hai, Lan Ting Xu
Kang Kang — Zi Ze, Li Kai Le, Ni Wo Ta, Yi Bai Tian Di
The Drifters/ Awards and Experience
July 2011"Perspective – Exhibition of Yannick & Darren" at the Museum of Contemporary Art (Taipei)
2010 2010 Annual Sprite China Music Chart Awards
2010 Annual Best Duet Song Award
2010 Annual Best Newcomer Award (Taiwan)
2010 Spokesperson for COTTON USA 2010
March 2010 Released eponymous album "The Drifters"